I think everyone in the adult entertainment industry owes Titan a debt of thanks and more. Every file illegally shared raises production costs (lawsuits are expensive!), lowers model fees, and devalues what we do. I know Lucas Entertainment has also spent time, energy and money protecting their products. I hope the rest of the industry will stand in solidarity with these two brave studios. Please join me in thanking them!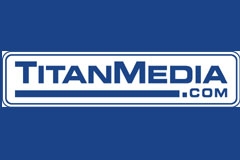 Titan Sues 244 Alleged File Sharers
Titan Media has filed a copyright infringement complaint against 244 John Doe defendants, claiming they allegedly used a peer-to-peer network to distribute Titan's movies.